What is MEMSO Shell?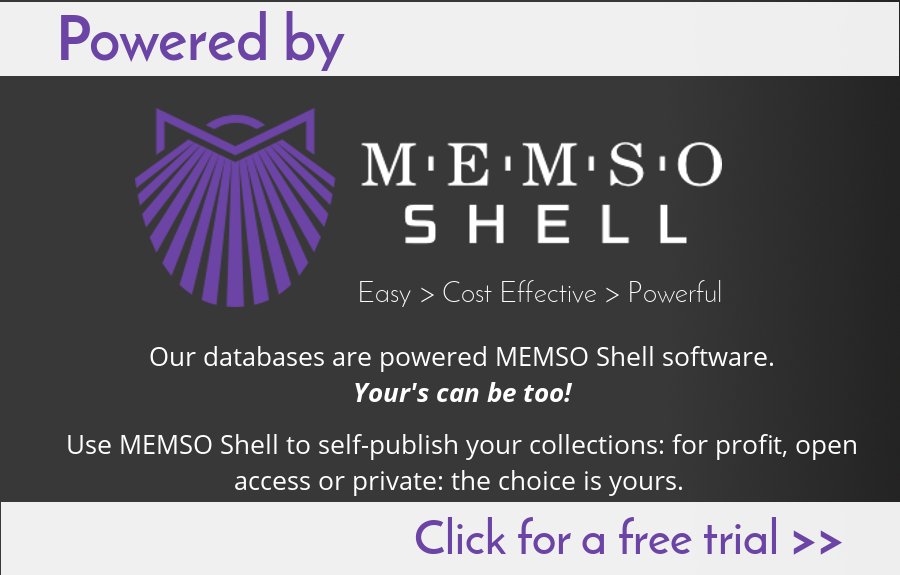 The software application we created for our database Medieval and Early Modern Sources Online is now available for anybody to use for your digital collections.

Create digital projects of any scale, store gigabytes to terabytes of data affordably and safely, and curate and publish collections at the push of a button.
Key features
Simple setup - no expertise required.
Secure cloud storage for gigabytes to terabytes of archival data.
Affordable monthly or annual subscription options from $12 USD.
Powerful fulltext search can search PDFs, text files, Word Docs and more.
Your records instantly available online. You decide on either open access or paid subscriptions. Built-in ecommerce option.
Convert PDFs, Word docs, text and more to a accessible, web-viewable content, while making the originals available for download.
Innovative, tried and tested 'virtual desktop' viewer enables advanced document viewing, navigating and downloading.
Removes need to install complex software, pay programmers, or buy servers and expensive storage hardware.
Supports library data standards, metadata, user customisation.
Interested? Contact Us to find out more or sign up to receive notifications about the latest from MEMSO Shell.