About Medieval and Early Modern Sources Online (MEMSO)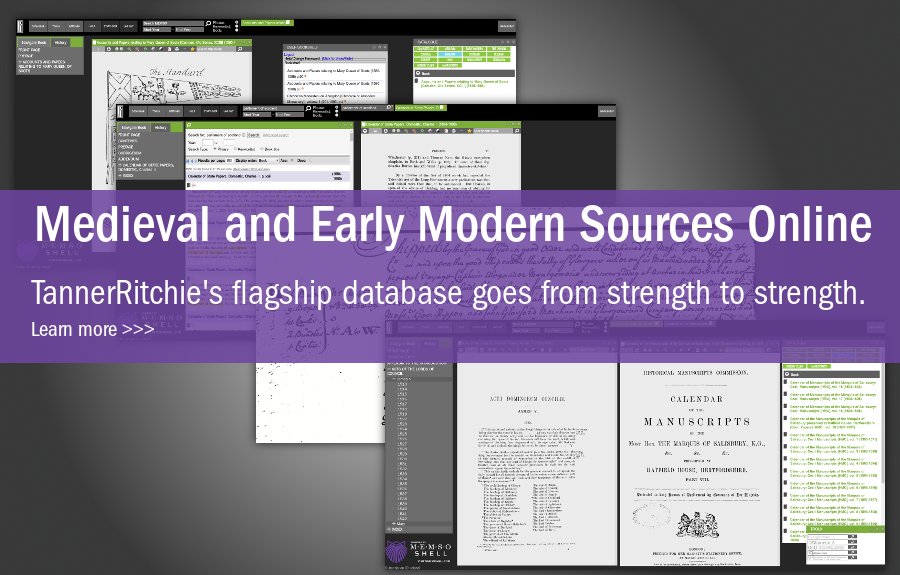 Medieval and Early Modern Sources Online (MEMSO) is an essential resource for the study of Britain and its place in the world during the medieval and early modern period (c. 1100-1800). Combining the key printed sources for English, Irish, Scottish and Colonial history with original manuscripts and the latest web technologies, MEMSO has become an indispensable and comprehensive online research database for universities, researchers and libraries around the world.
Printed sources:
MEMSO's catalogue caters to a variety of academic fields and research interests. Whether your specialism is political, ecclesiastical, social, economic or cultural, MEMSO contains a large repository of state papers, chronicles, accounts and correspondence from the archives of Britain, Ireland and continental Europe. MEMSO is unique because it is a constantly growing and a constantly developed database. Books and manuscripts are added weekly, and our catalogue grows as a result of suggestions and book requests from our clients and users.
Manuscripts:
Our printed sources are complemented by an ever-growing collection of original manuscript images taken from the English State Papers held at the National Archives in London, United Kingdom. The manuscripts are arranged for easy viewing, and are linked with corresponding printed sources wherever possible. MEMSO also contains manuscripts that have never been catalogued in detail or published before.
Key Manuscript Collections:
State Papers for Edward VI, Mary and Elizabeth I (1547-1603)
State Papers for England & Spain (1570-1780) (not available in printed form)
State Papers for England & France (1577-1780)
Register of the Privy Council (Scotland, 1676-1691)
Thousands of manuscript images are added to the database each year. We intend MEMSO to become as wide-ranging in its manuscript coverage of the medieval and the early modern periods as it is now with its printed sources.
MEMSO web innovation
Since its inception, MEMSO has implemented cutting edge web technologies. In particular, we have designed MEMSO to overcome many of the difficulties created by using computer screens to view books and manuscripts. MEMSO's user interface provides a powerful web application designed specifically for complex research with historical sources. Multiple books and manuscripts can be displayed side-by-side, in a way that recreates a researcher's desktop.
Other features:
Phrase and keyword searches.
The ability for users to add favourite titles and bookmarks to their personal online 'bookshelf'.
Detailed metadata and navigation tools for each book, enabling users to move quickly to points of interest.
Dynamic 'drag and drop' windowing system enables flexible arrangement of content according to each user's preferences.
Integrated dictionary and map tools.
Blog, Facebook and Twitter pages provide news, discussion and extracts.