Scotland's History Online
A major new online library for Scottish History created by TannerRitchie Publishing under licence from Birlinn Ltd.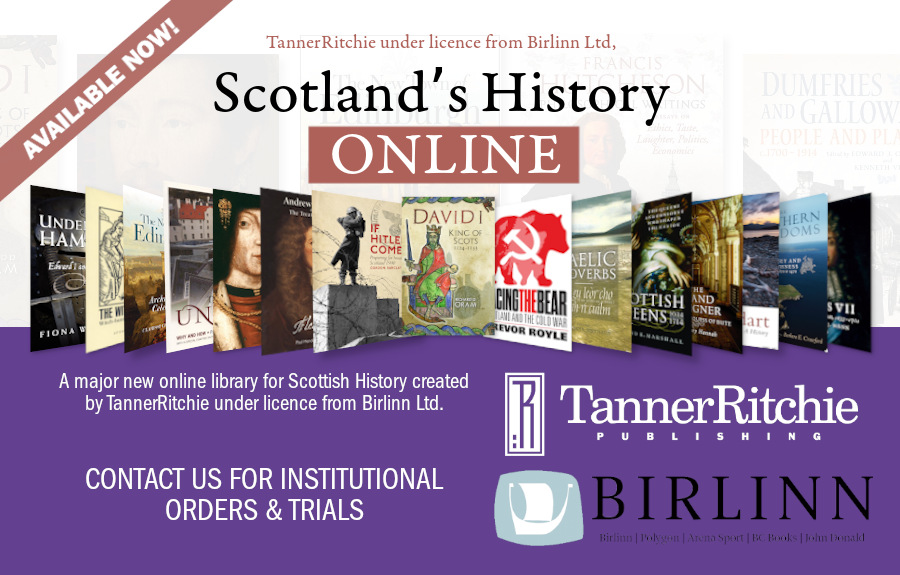 TannerRitchie Publishing, a leader in historical digital publishing, and Birlinn Ltd, the foremost publisher of Scottish history books and monographs, have collaborated to create Scotland's History Online (SHO).
Remote learning has never been more important, and SHO provides access to Birlinn's growing collection of new and backlist titles in one convenient online destination, and powered by TannerRitchie's widely praised user interface, MEMSO Shell.
Birlinn's titles have long served as core texts for college and university courses that touch on Britain and Scotland, and now there has never been a better time to make a complete library of Scotland's most important historical research available to all your users. Subscribers will have access to Birlinn's newest history titles and backlist, including the complete backlist of the John Donald academic imprint along with titles first published by Tuckwell Press.
Why subscribe?
Provide convenient remote access to a growing library of authoritative research in Scottish history.
Solve access to high demands titles; fill gaps in your collection.
Search and find relevant content across all the titles in ways impossible via hard copies or single ebooks.
Gain access to all Birlinn's newest publications as well as rare and sought-after backlist titles as part of your subscription.
Offer users a way to buy lifetime access to favourite ebooks at 20% less than retail rates.

Find out more or request a trial for your institution: